UCLA released animal treatment records for 2013 trial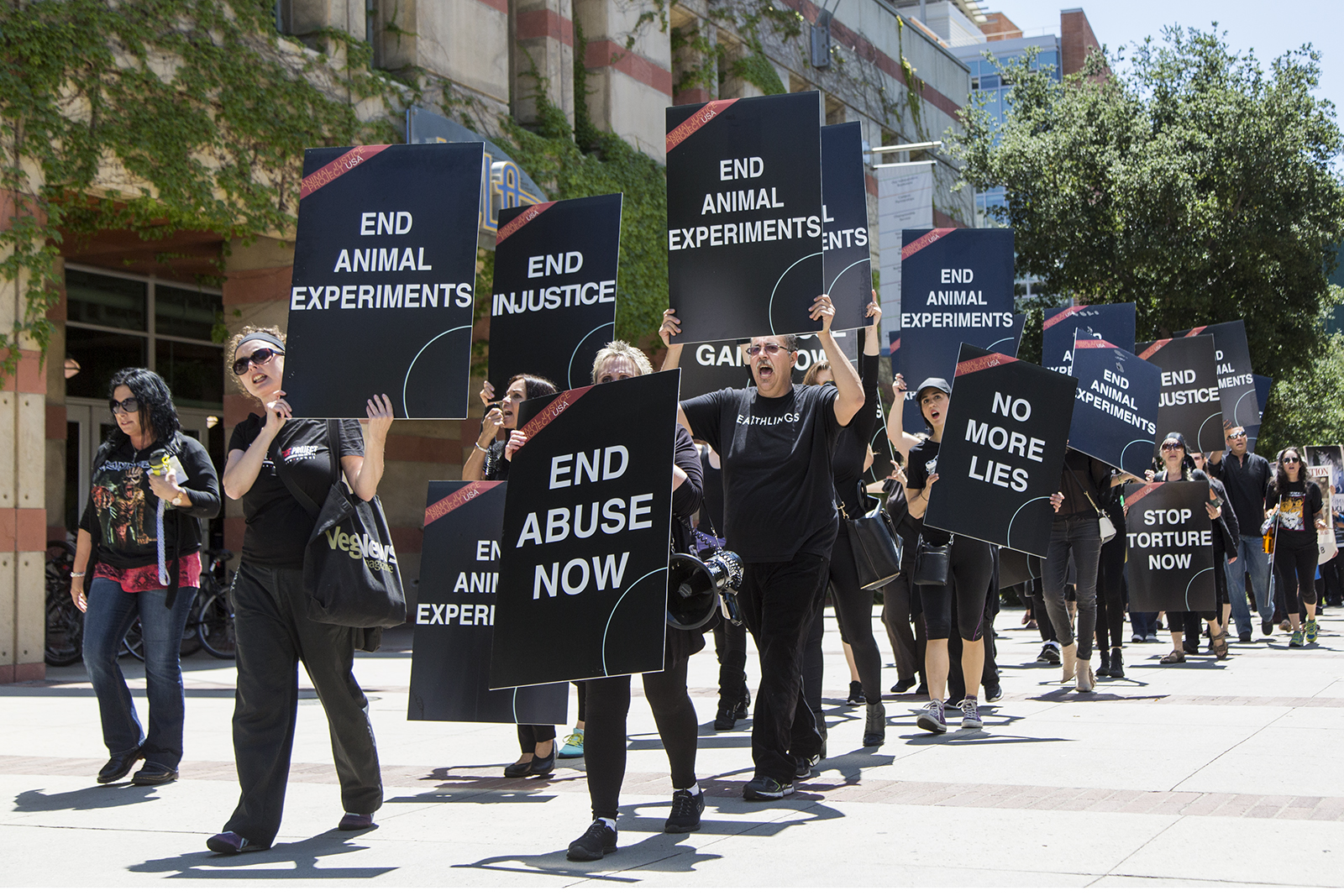 UCLA agreed to release animal treatment records in response to a 2013 lawsuit by an animal welfare organization that UCLA withheld from public documents.
The Animal Legal Defense Fund represented Stop Animal Exploitation Now, an animal welfare organization, in the lawsuit. ALDF alleged that UCLA withheld documents and violated the California Public Records Act, and UCLA then offered to release the requested documents as part of a settlement.
The organization alleged that the documents contained evidence of negligent animal behavior, such as the burning of rabbits and the killing of sea lions, according to a press release from SAEN.
UCLA spokeswoman Rebecca Kendall said in an emailed statement that federal regulators had investigated the incidents included in the documents and determined that UCLA was in compliance with animal welfare policies.
Kendall said UCLA monitors laboratory research involving animals and that research applications to use animals must be approved by an independent review panel made up of scientists, veterinarians and members of the general public.
Michael Budkie, executive director of SAEN, said the animal rights organization filed a lawsuit against UCLA in February to investigate animal neglect with the US Department of Agriculture.
He added that he believes the USDA has not completed the investigation because they filed the complaint less than 90 days ago and UCLA admitted to killing animals in the files.
Budkie said he discovered new documents since the lawsuit was resolved and plans to file more registration applications.
"We believe the public has a right to know what is going on in (what is) essentially (a) government facility," Budkie said. "We are paying (these labs) with federal tax dollars."
In an emailed statement, Budkie said he would hold a press conference at 10 a.m. on Tuesday at the corner of Westwood Boulevard and Le Conte Avenue, during which he would publish legal documents on the trial.