Tail wags as animal health sector continues to grow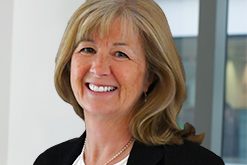 [ad_1]
X
Sign up for free to receive the latest news straight to your inbox
Register now
A listed animal health company, Animalcare Group recorded double-digit revenue growth during the first half of the year ended June 30.
In its half-year results, the York-based company noted that revenue stood at £ 39.1million (H1 2020: £ 34.5million) for the period with particularly strong sales growth. strong within its companion animal division. The increase also marked growth in the group's pre-pandemic figures, where in the first half of 2019, revenue was £ 36.1million.
The increase in revenue, coupled with a rebound in EBITDA from pre-pandemic levels, amounts to £ 8.5million (2020: £ 6.6million and 2019: 6, £ 8million)
Jenny Winter, Managing Director of Animalcare, said: "We had very good results for the first six months, supported by growing demand in our Companion Animals segment. The increase in revenues and profits has translated into an improvement in our balance sheet, further strengthening the Group's ability to pursue value-creating opportunities that align with our growth strategy. Encouraged by the commercial momentum of the third quarter, we are confident that earnings performance will exceed current market expectations for the full year.
During the period, the company also started launch activities for Daxocox – a differentiated treatment for canine pain – after approval by EU and UK authorities. The company is now focused on the sale and marketing of this product alongside its geographic expansion.
Winter added: "Animalcare has reached a significant milestone for our development pipeline in the first half of the year, with Daxocox having received marketing approval in the EU and UK markets. We are now in the early launch phase and are committed to increasing our investments as we maximize the potential of this new differentiated pain treatment in the years to come.
"The positive business results and the strategic progress made in the first half of the year are a tribute to the commitment, focus and agility of our employees across the Group. "
Jan Boone, President of Animalcare, added that the outlook remains positive, saying: "While we still expect revenue growth and underlying EBITDA to be weighted towards the first half of 2021, the level of demand The market performance we observed in the third quarter gives us confidence that underlying EBITDA and underlying core EPS will exceed current market expectations for the full year.
[ad_2]