Investments in U.S. livestock research drive innovation and protect animal health – News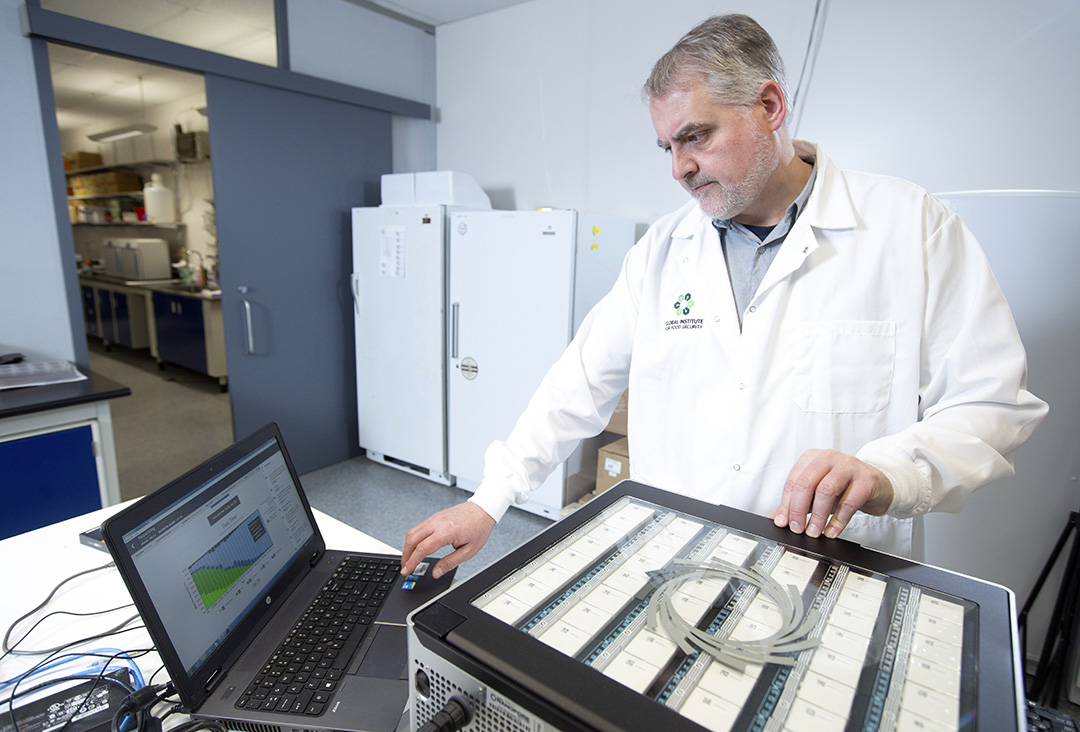 Andrew Sharpe, Global Institute for Food Security (GIFS) at USask ($764,130 in total, plus co-funding from SCA): In the first project, awarded $392,391 by ADF, Sharpe and co-principal investigator Sampath Perumal of GIFS propose to develop new genomic resources to better understand the mechanisms of salt and drought tolerance in alfalfa, an important legume forage crop.
"Growing alfalfa is not only economically important in North America, it also offers the opportunity to utilize marginal land affected by salinity and improve soil quality by fixing nitrogen," said Sharpe.
Researchers will use new sequencing technologies to develop high-quality genome assemblies currently unavailable in Saskatchewan-adapted genetic material. These new reference constructs will be used as the basis for alfalfa genomic analysis and for application in plant scientist Bill Biligetu's alfalfa breeding program at the USask Crop Development Center.
The second project, awarded $371,739 by ADF, has Co-Principal Investigator Biligetu Sharpe and his team developing new fundamental genomic resources for hybrid wheatgrass, a palatable perennial forage grass.
"We will use cutting-edge applied genomics to create the first extensive molecular breeding resources for hybrid wheatgrass and its parental ancestors," said Sharpe. "This project will generate genome assemblies, identify markers to aid in selection, develop accurate predictive models for the selection process, and explore the wealth of genetic diversity available in genebanks to introduce novel gene variants that combat abiotic and biotic stresses."
Suresh Tikoo, Vaccines and Infectious Diseases Organization (VIDEO) received $140,000 from ADF to develop a continuous porcine cell line to grow African swine fever virus, a devastating viral disease that causes nearly 100% mortality in pigs.
There is currently no vaccine or effective treatment for African swine fever.
"The lack of porcine cell lines is an obstacle to the development and commercialization of vaccines against African swine fever," Tikoo said. "This cell line could be used to assess virus-host cell interactions and support the commercial production of African swine fever vaccines to help protect the global pig population."
African swine fever is endemic in Africa and is spreading in parts of Asia and Europe. It was also recently discovered in the Dominican Republic and Haiti, causing heavy economic losses to the pork industry.
Although African swine fever has not been detected in Canada, it poses a significant threat to the Canadian pork industry, both for the health of pigs and for the devastating impact a positive case could have on access to international markets.
VIDO is the first non-governmental organization in Canada with permission from the Canadian Food Inspection Agency to work with the African Swine Fever virus in its Level 3 containment facility.