Animal health and welfare bills receive Royal Assent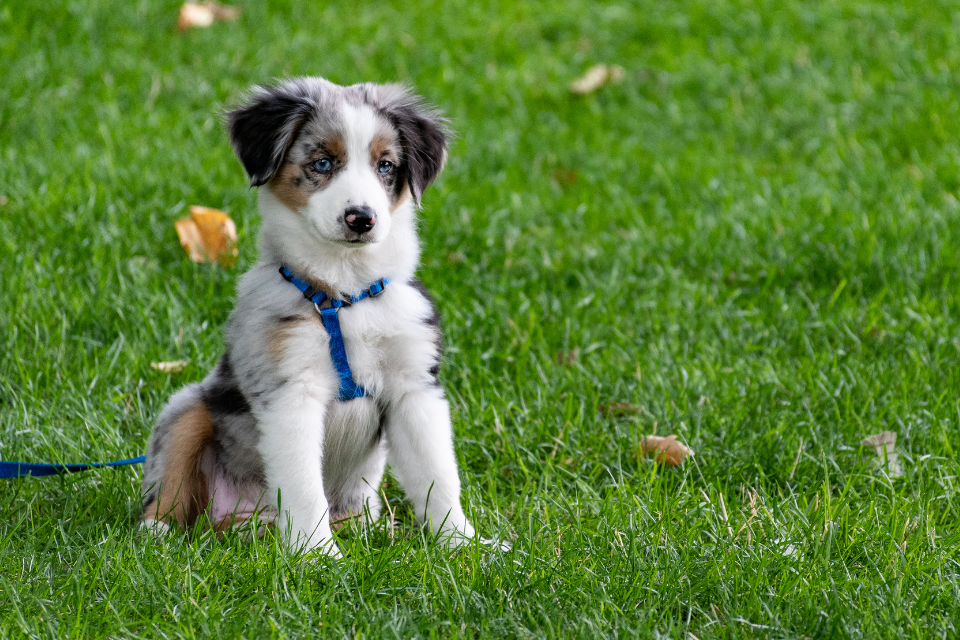 Protections for animals were strengthened today as laws banning the use of cruel glue traps and introducing fines for people who fail to provide appropriate levels of care to their pets, zoo animals and livestock have become law.
The Glue Traps (Offences) Act, introduced by MP Jane Stevenson, prohibits the use of inhumane glue traps which are a widely available method of rodent control but can cause immense suffering. Animals can stay alive for 24 hours or more and eventually die from stress, exhaustion, dehydration, or self-inflicted injuries. Wildlife and pets can also get stuck in the traps.
Under the Animals (Penalty Notice) Act, introduced by Andrew Rosindell, people who fail to properly care for their pets, zoo animals and livestock could face fines of up to at £5,000. The measures contained in the law will help raise animal welfare standards by bridging the gap between warnings and criminal prosecution, and acting as an important deterrent alongside the current maximum prison sentence of five years for animal welfare offences, which was augmented through the Animal Welfare (Sentenncing) Act passed last year. Under this new legislation, fines could be levied by law enforcement authorities on pet breeders who do not microchip puppies before being rehomed, horse owners tethering their pet to in a way that neglects their basic needs or to a farmer transporting livestock who is not fit to travel.
In addition, the Government's Animal Welfare (Sensitivity) Bill also today won Royal Assent. This will create a new animal susceptibility committee made up of experts in the field. This committee will hold the government accountable for the extent to which its decisions have taken into account the welfare of susceptible animals, issuing reports for ministers to respond to in Parliament.
These acts build on the steps we have already taken to strengthen the UK's reputation as a world leader in animal rights. Now that we have left the EU, the UK has new freedoms to further strengthen animal health and welfare standards.
Animal Welfare Minister Lord Zac Goldsmith said:
We are a nation of animal lovers and today's passage of legislation is an important moment for the health and welfare of animals in the country.

The UK, since leaving the EU, has been able to strengthen its position as a world leader in animal rights. The penalty notice measures introduced today will act as a powerful deterrent, building on the measures we have already taken, such as increasing prison terms for cruelty offences. We will also protect wildlife and domestic animals from inhumane glue traps, and we have delivered on our clear commitment to enshrine animal sentience provisions in law.
The Glue Traps (Offences) Act, which was introduced in Parliament by Jane Stevenson MP, will ensure that licenses to use glue traps are only exceptionally issued to professional pest controllers, in order to safeguard public health or safety when there is no suitable alternative. Permit holders should then adhere to conditions set out in the permit to ensure the welfare of all rodents, such as regular monitoring of the traps set. This means that those who used a trap without a license could face up to six months in prison and/or an unlimited fine. The ban will come into effect within the next two years.
Welcoming Royal Assent to the Glue Traps (Offences) Bill, Jane Stevenson MP for Wolverhampton North East said:
I am absolutely delighted that my glue trap bill has received Royal Assent, which means it has now become law. Banning the use of glue traps by the general public is another step forward in strengthening animal welfare legislation in England, and I would like to thank everyone involved in making it happen.

The use of glue traps is cruel and barbaric, and has often led to the death of animals not intended to be caught in these traps in the most inhumane way. Along with ministers from Defra and agencies such as the RSPCA, HSI and others, I am happy to have made a positive difference.
Welcoming the Royal Animal Assent (Penalty Notice) Bill, Andrew Rosindell, MP for Romford, said:
Today my Animals Bill (Penalty Notice) became law after receiving Royal Assent from Her Majesty The Queen. People who commit animal offenses will now face fines of up to £5,000. This Act of Parliament will introduce fines to ensure that offenders face harsher penalties for crimes in addition to the current maximum prison sentence of 5 years for the most serious offences.

This is a very fair step forward to ensure our animal protection laws are the strongest in the world. It has been an honor to work with animal welfare charities, including the RSPCA and Battersea Dogs and Cats Home, to ensure the bill strikes the right balance by bridging the gap between the worst offenses and those that don't. are not punished. I look forward to working with my colleagues and the government to further strengthen our protections for animals.
Claire Bass, Executive Director of Humane Society International/UK, said:
We warmly welcome both the Sentience Act, as an essential foundation for future improvements in animal welfare policy, and the banning of crude and inhumane glue traps for rodents, which will save some of our smallest and most vulnerable creatures. Animal welfare is extremely important to the British public, and it is absolutely right and proper that this sentiment should be reflected in British law.
RSPCA Advocacy and Policy Director Emma Slawinski said:
It's a good week for animal welfare; the RSPCA has campaigned on these issues for a long time. Glue traps inflict terrible injuries on wild animals, pets and other animals; it is high time they were banned. Recognizing that animals experience feelings and emotions is key to helping protect them and Fixed Penalty Notices will help bridge the gap between advice and prosecution.
Battersea Dogs and Cats Home policy and public affairs manager Michael Webb said:
As a leading animal welfare organization, we welcome the steps taken today to further protect all animals. We hope that the new Penalty Notice Act will be an effective tool to crack down on minor infractions, including breaches of microchip regulations, alongside the continued use of animal welfare law to punish those who commit an offense that harms animals. We look forward to working with Defra to establish in more detail which offenses will be subject to the use of Fixed Penalty Notices, to ensure the law is as effective as possible.
These three Acts will help reinforce the Government's commitment to leadership in animal welfare and revolutionize the treatment of animals in the UK and introduce measures to protect the health and welfare of animals. animals at home and abroad, as outlined in the Animal Welfare Action Plan.