Animal Care Society has 100 pets on its waiting list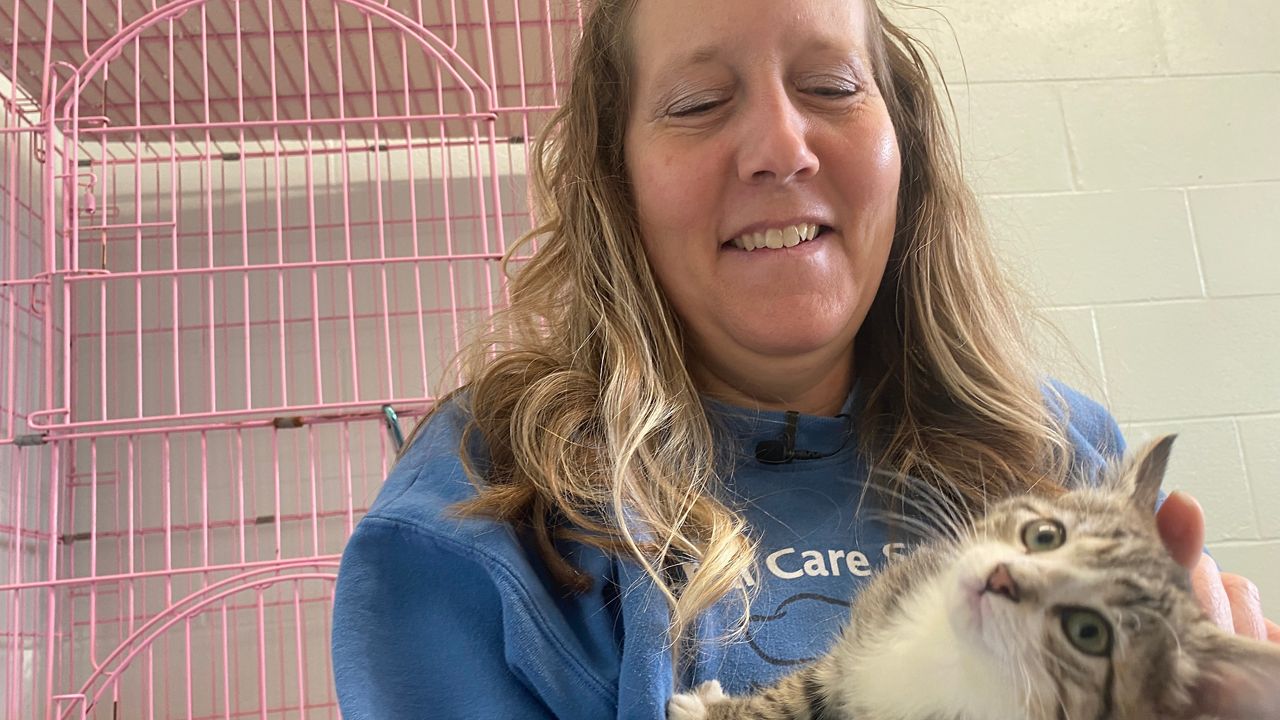 LOUISVILLE, Ky. — Current data from animal shelters shows nearly sixty thousand more dogs and forty thousand more cats are available for adoption now than last year.
---
What do you want to know
100,000 more dogs and cats in U.S. shelters are awaiting adoption this year than last
60,000 additional dogs and 40,000 cats are available for adoption
Kentucky shelters are feeling the pressure
Many are facing an increase in the number of pets due to the pandemic
---
2021 has been a busy season for Wendy Bade and the Humane Society in Louisville.
"In 2021, we adopted nearly 550 pets compared to previous years," Bade said. "I think our peak was around 250, so there were a lot more adoptions and people were very interested in adopting."
Now that people are returning to work, animal shelters across the country are under pressure from the pandemic. According to Best Friends Animal Societyalmost 100,000 more dogs and cats in US shelters are waiting for adoption.
"We have a waiting list. We're starting to see it throughout the pet rescue community where people are returning their pets now that COVID is sort of over and the return to life is [more] normal," Bade said.
Animal Care Society has nearly 100 pets on its waiting list and can only house 25 dogs and 20 cats. For others like Louisville Metro Animal Shelterthey even waived redemption fees for owners who claim their stray animal to avoid reaching capacity.
"The effects of COVID, all COVID pets may not have a home anymore, it's a little sad. But we will work with other shelters and welcome pets from other shelters," said said Baden.
That's not all – the pandemic has also caused a shortage of employees for the Animal Care Society. With other employers increasingly raising salaries, Bade said it was hard to keep up.
"It's hard for us to raise the salary as we look down the street and see all the other people putting up signs to raise the salary to attract people. I think it takes a special person to work in animal rescue," Bade said.
Bade's work doesn't stop just because the shelter is full. She continues to search for pets forever.
"I just have a passion for dogs in particular. The underdog who has no home. I really love being able to help animals find homes and look after them when they're not have no home and that's what keeps me coming back," Bade said.
The Animal Care Society is still accepting donations, including cleaning supplies, dog and cat toys, and food.